Appointment Request Form Service
Why wait in line to see a THERAPIST?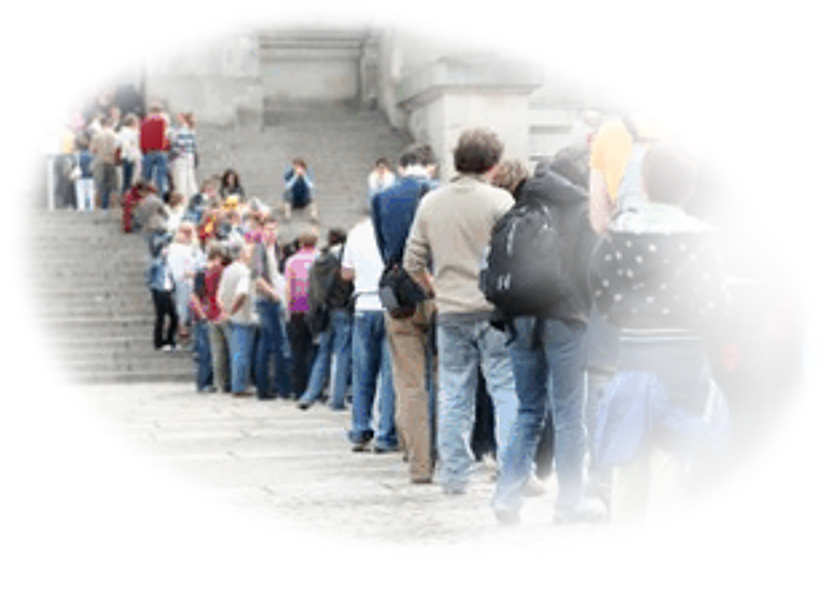 Join today for only $24/yr. and get our Appointment Request Form service included.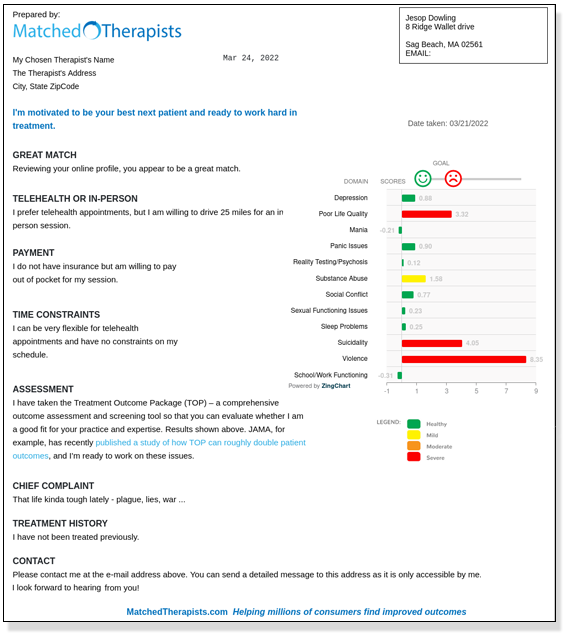 Sample Appointment Request Form
Problem:

Therapists can be hard to find, hard to reach, and many have long wait lists.

Solutuion:

Use MatchedTherapists™ Appointment Request process ($24 for a full year) - we'll help you showcase your motivation for treatment and how well you match to each of our scientifically determined best-match therapists. Send your request forms with the click of a button rather than making endless calls.
It's 100% confidential; your data and privacy are always protected. Our HIPAA-compliant science and technology will ensure you get an appointment with the best therapist for you as fast as possible.

Step 1:

Enter the required information in our confidential, HIPAA-compliant servers. Have your insurance information handy if you'd like a therapist covered by your plan.

Step 2:

Select 5-10 therapists that our database shows are a good match for you based on your assessment and demonstrated therapist expertise.

Step 3:

We do the rest. We'll manage your place on therapist waitlists and make sure you see the best therapist for you as soon as possible.
Confidentiality

MatchedTherapists™ was created by therapists, based on 30+ years of research. We disclose your information only to the therapists you've identified on your favorites list. We don't sell identifiable data. We understand your confidentiality is paramount.

The Science

We've invented and validated healthcare's first scientific referral process. Our research has been done in partnership with top medical and behavioral health institutions.

Results

Results show our process doubled positive outcomes for the primary referral pathway at the Cleveland Clinic. The results of our federally funded, double-blind randomized clinical trial was published in JAMA Psychiatry in June, 2021. Read more here.

Testimonials

From the American Psychological Association to the largest behavioral health provider network in the country, our work has impressed our colleagues. A study funded by the Robert Wood Johnson Foundation documented our solution is what most patients have been waiting for. Read more here.
---
Matched Therapists
Copyright © 2020-21 · All Rights Reserved · Matched Therapists
v.0.90b
Protected by U.S. Patents 7,873,525 and 7,415,663. Other patents pending worldwide.
IF YOU BELIEVE THAT YOU OR SOMEONE YOU KNOW MAY BE AT RISK FOR SUICIDE,
Get Help Now.
Call: National Suicide Prevention Lifeline: 1-800-273-8255